Sixth Class golden moments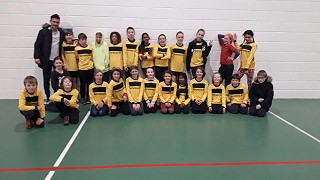 Hello everyone. 25/06/20
We normally hold our graduation night for sixth class in late June. This is a very special night for them and something that they really all deserve to experience. I'm sending a video clip of their golden moments. I hope you enjoy it. https://youtu.be/zcfyYoiSGDw
It was such a shame that they were robbed of their last few months in primary school. However, they are very brave & resilient bunch & they will be in the history books forever as the class of 2020. They are an absolute credit to themselves, their parents and the school.
The staff of Gurraneasig NS wish Ava, Torin, Emily, Layla, Maisie and Marcos, all the best for their bright futures.We are all so very proud of you.
Wishing everyone else the very best for the next few months & enjoy the Summer. Be good to yourselves.
Kindest Regards, Mr. Murray
Go néirí libh