Rainy Day Activities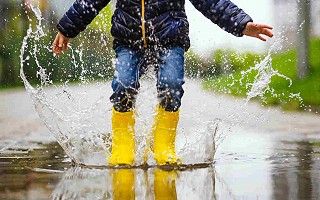 Dear Parents and Children,
Thank you for keeping me up to date on all the lovely work ye are doing. Sadly we are not getting as much sunshine this week so I have added some rainy day activities below. I have sent the email as always and the children will have lots of lovely activities to keep them busy.
Best wishes,
Ms Kennelly
Rainy Day Activities
Last week our theme was time so you can try wearing a watch and practice telling the time
Make a rainbow to display on your window
Paint something colourful on your window
Say the Alphabet …if it's too easy … learn it backwards!
Play 'I Spy' in English / Gaeilge / another language
Count how many rooms/ sinks / beds/ tables etc. are in your home
Learn a card game
Polish the furniture
Make a character out of a vegetable
Play musical statues
Create a character and dress up
Listen to a 'read aloud' story today online
Tidy your room
Help make the dinner
Make binoculars with toilet roll cylinders
Learn a song
Make a camp in your bed